Profile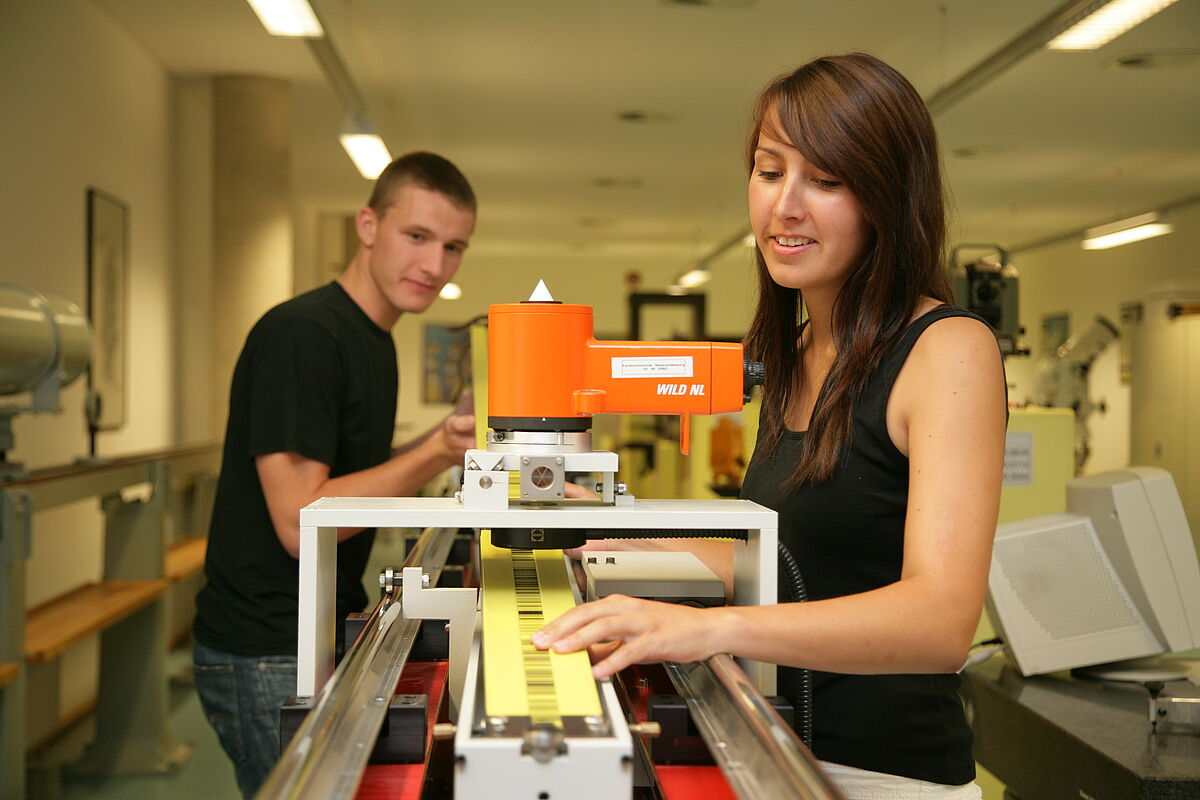 The master's program
- takes the basis provided by the Bachelor of Engineering degrees
- provides scientific coursework and research projects for in-depth studies in the specialized area
- adds a blend of theory and practice of interdisciplinary topics that maximizes student's professional value to companies and administration and prepares for future leadership positions.
The students choose one of the following specialization areas:
The Geodesy specialization is designed for students pursuing a career in the German surveying administration, as licenced surveyor (Öffentlich Bestellter Vermessungsingenieur) or in engineering surveys. Students can enhance their knowledge in cadastral studies, land management, adjustment, physical geodesy and engineering geodesy.
Specialists of geoinformatics link together digital information of earth sciences like geography, geology, and surveying with the methods and tools of applied computer sciences. They have a comprehensive understanding of all participating disciplines and manage the whole process of acquisition, storage, processing, analyzing, presentation and dissemination of geoinformation, especially with GIS. As universalists our graduates work in different fields from public authorities, via research institutions to pure software development companies.
The Engineering Surveying and Measuring Technology specialization is designed for students interested in advanced skills required for measurement and processing of data in the engineering surveying (e.g. building monitoring) or in the industrial production quality management (automotive, aviation, railways, etc.).
Degree Requirements The master's program requires the completion of ten modules (course units) at the UAS NB.
Each module has a value of 6 ECTS (European Credit Transfer System). Some modules are mandatory, others are electives and may be chosen from a list according to the student's specialization area. The Master program can be completed in English. Most modules are offered in the English language. Some highly specialized modules are only offered in German. A master thesis is required as a capstone project. Significant exposure to mathematics and engineering course work is necessary for a successful completion of the program.
Courses are offered by semester (winter, summer) and follow the academic calendar of the UAS Neubrandenburg.